Newcomer to the Irish go scene Lu Xinqun dispatched Matei Garcia, James Hutchinson and Gavin Rooney en route to overall victory at the inaugural October Rip-Off. Further down the table, Tom Shanahan also managed a clean sheet to gain promotion to 3kyu while Niall Tuohy's three wins cemented his recent success at the British Go Congress.
Twenty players in all gathered at the Teachers' Club in Dublin for the first tournament held in Ireland since the start of the pandemic. As ever, the sounds from adjoining rooms prompted much speculation as to what the hell might be going on in there. This year we were treated to Hallowe'en-appropriate noises off — a call-and-response chorus of "I'm the scary vampire!"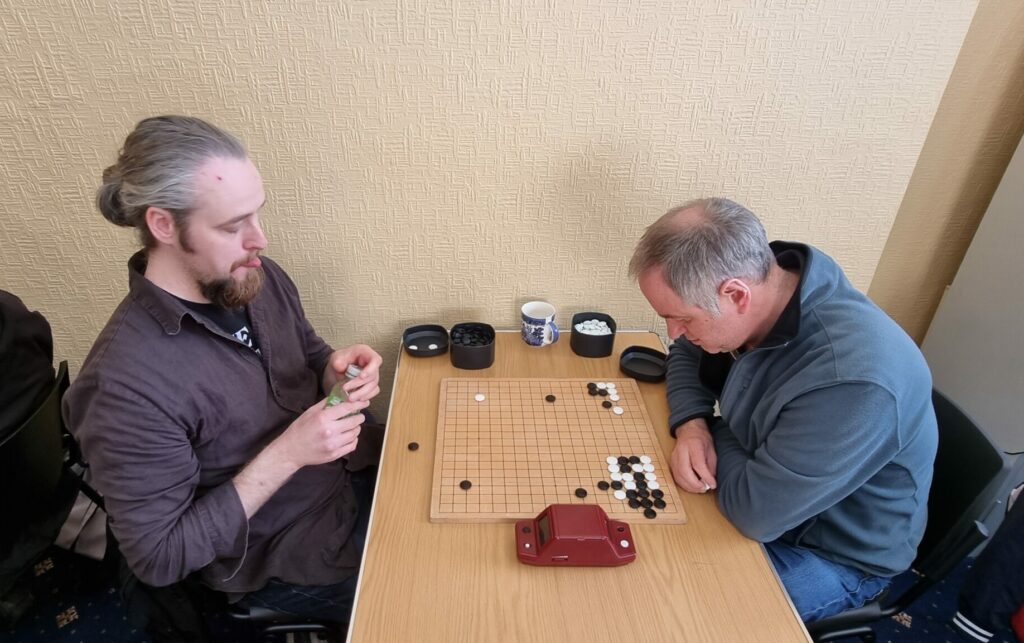 Undeterred by the imminent threat of invasion by infernal powers, we settled in for three rounds of bare-knuckle go: no biting, kicking, or gouging allowed, but rip-offs warmly encouraged. In the end James Hutchinson emerged with the special award for Best Rip-Off, shamefacedly admitting to "some nonsense" in his third round match against John Courtney.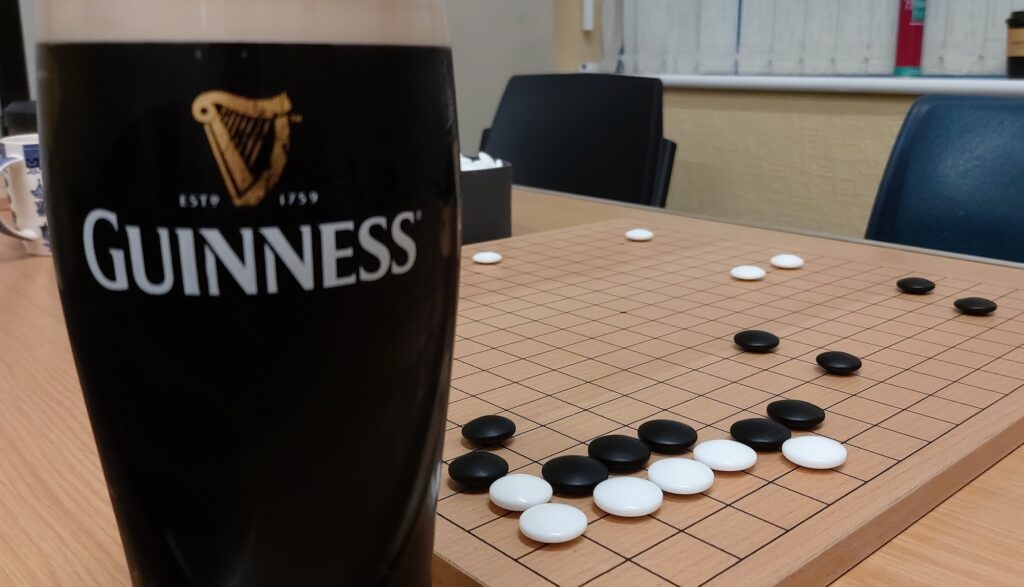 After the dust settled, and the victors received their laurels (i.e. bottles of cheap hooch), we repaired to the upstairs bar for thick, creamy pints of Dublin's finest. Sensibly, after a few pints we moved on to the Lee Kee restaurant on Parnell Street for dinner. Insensibly, we then returned to the Teachers' Club for more pints and rengo…what were we thinking?
Check the full tournament cross-table in the European Go Database. Thanks to Tiberiu Gociu for the photos.