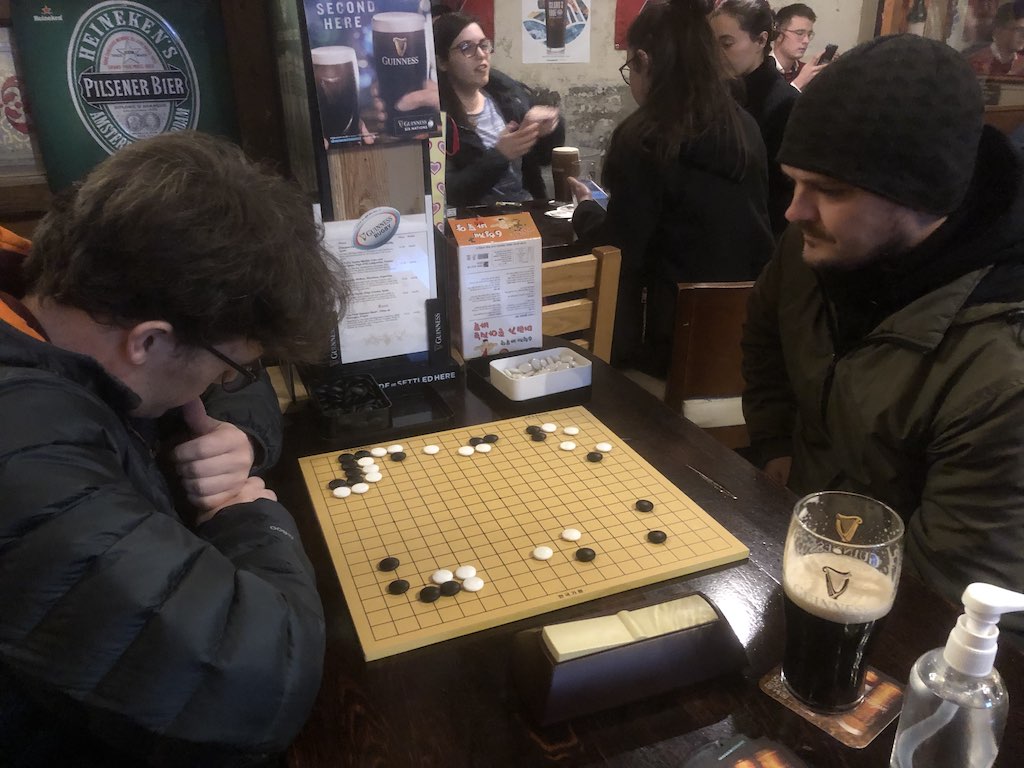 Alex Delogu and John Courtney emerged the strongest of the contenders in the Top 8 and will contest this year's Championship. Alex went undefeated in three straight games to win the top bracket, while John took the longer route through the backdoor bracket, knocking out reigning champion Matei Garcia en route. John's only loss in the tournament? To Alex, in the second round.
The Top 8 took place at the Burlington hotel in Dublin over the weekend, with two wrap-up games played in Toner's last night. The first upsets came early, with the two highest seeds losing their first round games: second seed Roman Pszonka was Alex's first victim, while Matei lost to the eighth seed, Stephen Nulty whose play throughout the weekend belied his low starting position.
On Sunday morning, Alex completed his run to the Championship with a big kill to secure resignation from Peter Kasko. Matei and Stephen were also eliminated in the third round, leaving John, Roman and Peter to fight it out for the second spot in the final. John eked out a steady win against Roman in the last game on Sunday, then delivered the coup de grâce on Wednesday against Peter in a complex game marked by difficult fighting and large exchanges. Peter's third place is his highest finish to date in the Top 8, while Roman's fourth place was enough to secure him automatic qualification for next year.
As for our two Championship contenders, both are making their debut at this level, guaranteeing a new champion in Irish Go. The best of three series will start before the end of the month — updates to follow as soon as the matches are scheduled.
The Top 8 brackets in full: