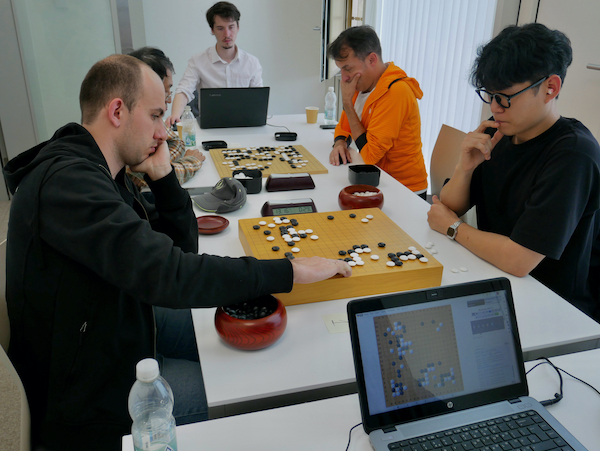 Kim Seong-Jin returned to Dublin in fine style, taking the top place in the 2023 Confucius Cup, to add to his previous victory in 2017. It was a hard-fought tournament, with three players tied on four wins at the top of the table — Lu Xinqun and Mateusz Surma 3p shared second place once tiebreaks were taken into consideration while Cornel Burzo had to settle for fourth despite being the only player to beat Seong-Jin over the weekend.
Further down the table, Alvina Kwok, Bjorn Eurenius, Jos Elkink, and Vladimir Munteanu also managed four wins; no one achieved the elusive fifth win.
With fifty players contesting, the 2023 Confucius Cup was the biggest since 2015 (when we had 58 players). The tournament was held in the Confucius Institute building on the campus of UCD Dublin, with dinner on Saturday night in the newly-opened canteen (the food met with general approval, particularly from Matei "Two Dinners" Garcia).
On Sunday evening, the hardy few carried on to the Ramen Bar and then to Neary's for a final pint or two while adoring fans begged Seong-Jin to solve the trickiest tsumego they could find.